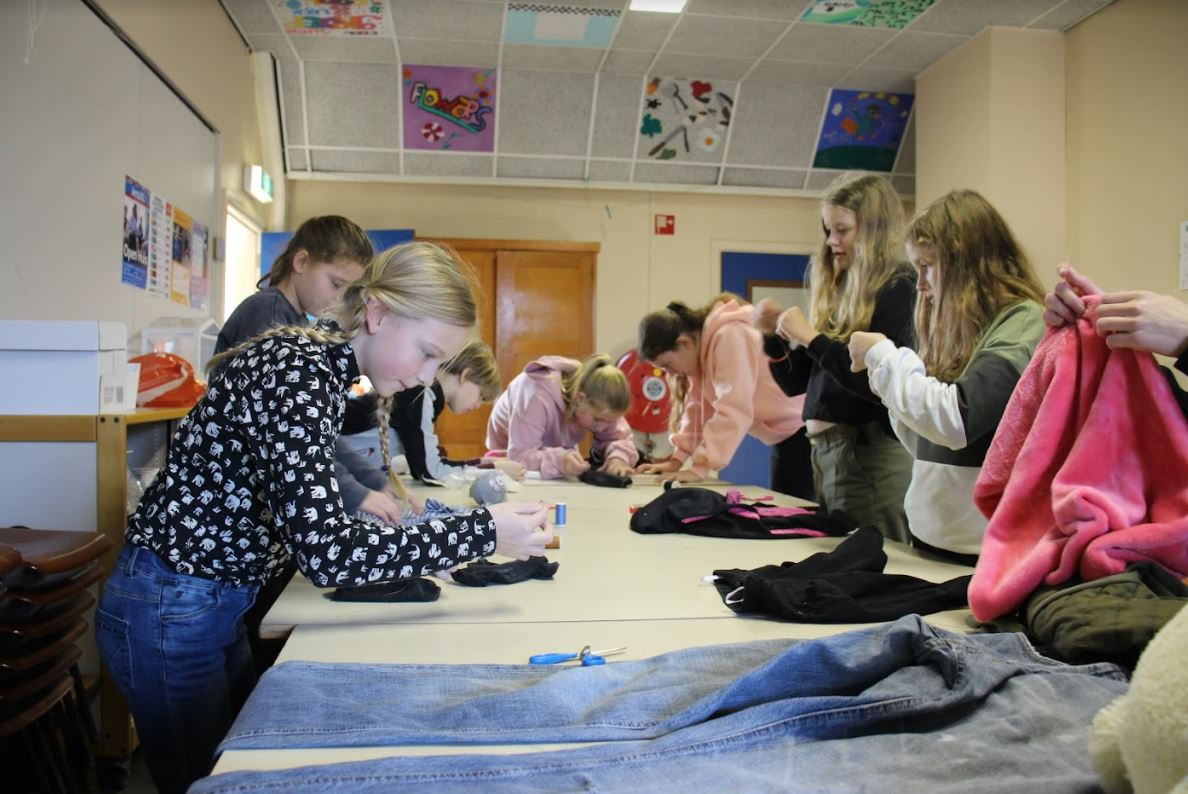 Textile Race collects 100,000 kg of old textiles!
The Textile Race is an educational project for primary schools that makes collecting old and damaged textiles fun and easy. In one year, more than 100,000 kg of old textiles has been collected and more than 1,500 items of clothing have been repaired! We are very proud of all participants and partners who contributed to this. At the Textile Race we combine education with action.
During an interactive guest lesson, we teach the children everything about the influence that the growing amount of textile has on people and the environment. After that, the children will actively repair and collect old or damaged textiles, involving their family, friends and their entire neighbourhoods! In each race, 10 primary schools per municipality compete to collect and repair as much textile as possible. In one year, we organized 9 races with 94 teams from different primary schools which let us reach these milestones!
Circular textiles
More than half of the discarded textiles are not recycled properly. A large part ends up with residual waste and is incinerated. It is very important that we use textiles more economically. Textiles are still produced under very poor working conditions and this process has a huge impact on the environment. During the Textile Race we teach the children all about this. From poor working conditions in clothing factories in Asia and child labour, to water wastage and pesticides at cotton plantations and fast fashion. We teach children how important it is to buy less, to buy consciously, to repair and to reuse, so that clothes last as long as possible. And when clothing has no other purpose, put it in the textile bin instead of discarding it with the residual waste. This awareness and behavioural change is very much needed for the transition to a circular economy!
Collect and repair
We work together with local textile collectors. For example, we work together with collectors, processors and recycling companies such as: Sympany, Wolkat, Curitas, Recycling companies Maasland, Twente Milieu, Circulus Berkel and 2Switch. They collect textiles and sort them for reuse and recycling. More than half of the collected textiles are selected for reuse and put back on the market. The textiles that really can not be reused, is recycled. This is used to make new clothing, yarn or insulation material, for example. Children do not only collect, but they also repair damaged clothes. In one year, the children repaired 1,500 items of clothing. It is very important to show children how easy and fun it is to repair clothes. In this way they also learn that it is good to reuse clothing. We are therefore very happy with these results!